What: Dark Follies & Bella's Bartok
When: April 21st, 8:00 PM
Where: Slainte Wine Bar & Lounge, 24 Preble St, Portland, ME
Cost: No cover!
———–
Dark Follies, Portland's award winning vaudeville troupe, bring their unique variety show to their hometown at Slainte, in Portland, Maine on April 21st at 8:00 PM. Join us for an evening of live music, song, dance, juggling, and flow performances with The Dark Follies Vaudevillians: Selcouth, Solange, Petit Soleil, Miss Polly, the Lovely Janice, BellaLisa and The Dark Follies Not Just Rhythm Orchestra!
They will be joined by kindred spirits, the band Bella's Bartok; a party that became a band. Varied percussion, bright pianos, scratchy guitars, scattered horn sections, and group harmonies give their dancy tunes a distinct bohemian vibe, and their raw sound gives them something of a punk edge. Seven piece, multi-instrumentalist groove-making extra-ordinaires from Northampton, MA. http://bellasbartok.com/
This is the second show of a double feature with Bella's Bartok! Another great night of fun, surprises and entertainment.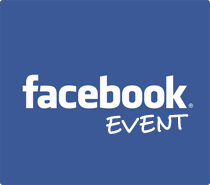 P.S. In case you weren't aware, on April 20th both Dark Follies & Bella's Bartok will be at the Oak + Ax in Biddeford. Click here for more info.